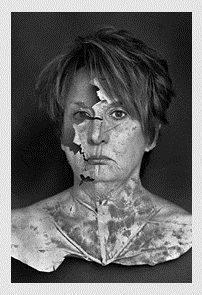 I welcome inquiries regarding pricing,
exhibitions, publications or commissions.
650.207.1809
Born: San Francisco, California
Resides: Castro Valley, California
Linda Barsotti is a Critical Mass 2022 Finalist.
Linda Barsotti has studied photography at the College of San Mateo and the Academy of Art University in San Francisco in addition to independent studies at various artistic workshops. Studies included both film and darkroom techniques, digital and experimental photography with scanning techniques.
Her photography directly responds to her surrounding environment and uses everyday experiences as a starting point. Often her work urges us to renegotiate photography as being part of a reactive medium. Using a conceptual approach, she confronts the subject in a multi-layered way, which encourages introspective thoughts. She fosters an environment of prolonged observation. With a conceptual approach, she tries to increase the dynamic between audience and author by intensifying emotions and investigating the contrasts that develops through different interpretations.
Her innate ability to challenge herself produces unique approaches to new work.